Mermaids
Posted by Radio Wasteland | Apr 10, 2017 | Champ, Chupacabra, Cryptids, Episodes, Full Episodes, Jersey Devil, Loch Ness Monster, Megalodon, Mermaids, Moth Man, Plesiosaur, Topics | 0 |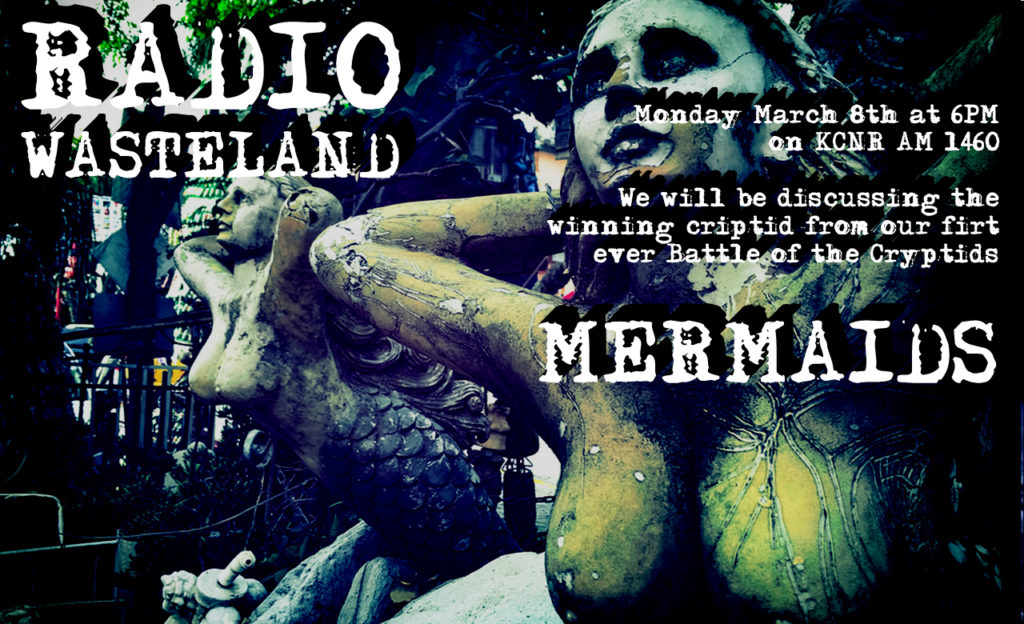 This episode is a roundtable discussion of Mermaids & The Aquatic Ape Theory featuring our...
Read More
by Radio Wasteland | Apr 10, 2017 | Champ, Chupacabra, Cryptids, Episodes, Full Episodes, Jersey Devil, Loch Ness Monster, Megalodon, Mermaids, Moth Man, Plesiosaur, Topics | 0 |
Which is your favorite Cryptid? What are Cryptids? Which Cryptid is the coolest? Chauncey and the...
Read More